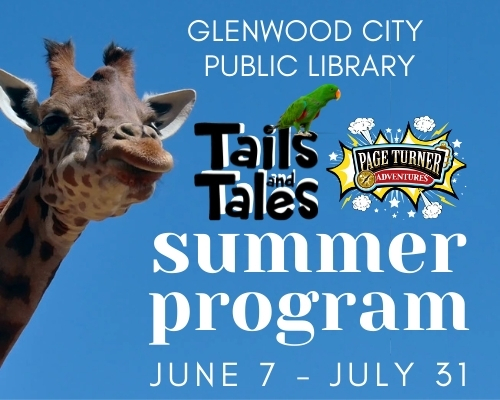 Summer Program is here!
June 7th – July 31st
A Virtual AND In-person
Summer Reading Program
Enjoy comedy shows, crafts, recipes, children's book author interviews, guest performers, contests, games, and much more.
Explore the Library
Resources included with your library card…
What should I read next?
Search the library catalog.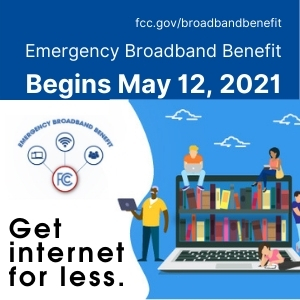 Get Internet for Less
Emergency Broadband Benefit began May 12
This is a temporary FCC program to help families and households struggling to afford broadband internet service during the COVID-19 pandemic. For those who qualify, EBB provides:
Up to $50/month discount for broadband service;
Up to $75/month discount for households on qualifying Tribal lands; and
A one-time discount of up to $100 for a laptop, desktop computer, or tablet purchased through a participating provider if the household contributes more than $10 but less than $50 toward the purchase price.